P2010,
Thanks for the kind words, always nice to know folks are interested
Well onto todays work in progress.....
Had a good clear up this morning and racked and stored all the bits removed from the Scorpio yesterday and then onto removing a few more bits and lifting out the V6 Engine.....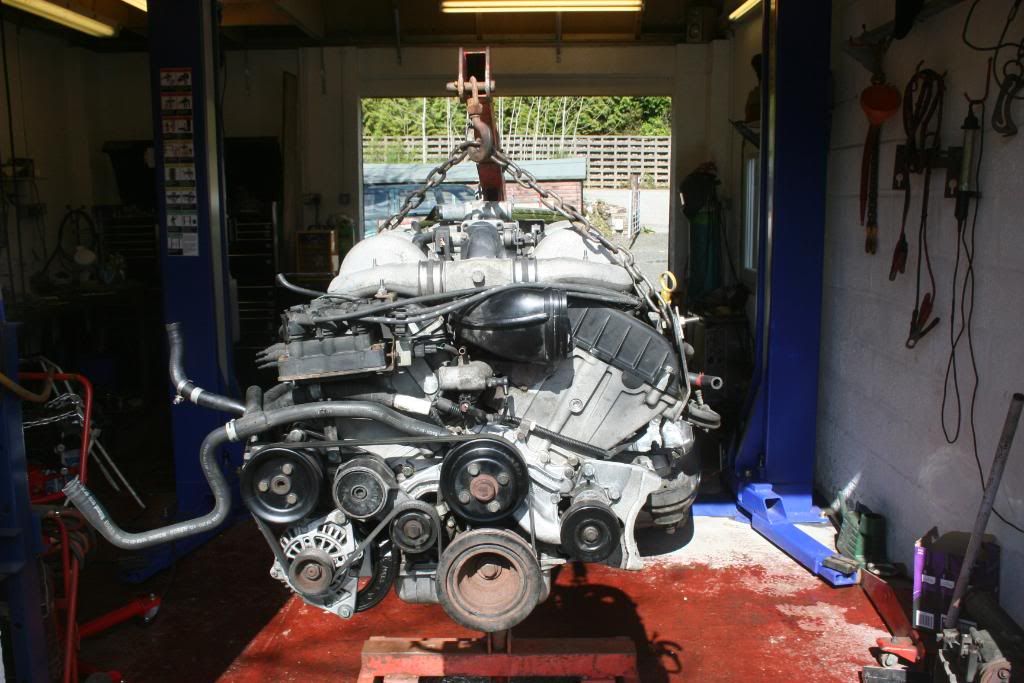 Yep, you've guessed it Coffee and Cigar time
Out with the tape measure and had a good measure up, came up with some very interesting facts, (well for me and this project) lol !!
The width across the Scorpio front wheelarches is only 3" wider than stock Puma.
The front chassis rails in the Puma are much wider apart than those in the Scorpio, sort of surprising but then logical as the Puma is a transverse set up as standard.
The shape design and height of the bulkheads from the ground upwards is as near identical as to make no difference.
The Scorpio transmission tunnel is not as wide or as tall as I thought it would be.
The Scorpio brake servo although a lot more powerful than the Puma one is a smaller diameter, but deeper.
The shape of the bonnet (ie curvature downwards), from the windscreens to the front of the cars is almost identcal.
And finally the Puma engine bay is a fair bit shorter than the Scorpio, hardly surprising that one lol.
All of the above apart from the final one will work to my advantage.
Okay so enuf bullsh1t,
out with the hacksaw and quickly rough cut off the Pumas battery tray bracket, and then another little look see.....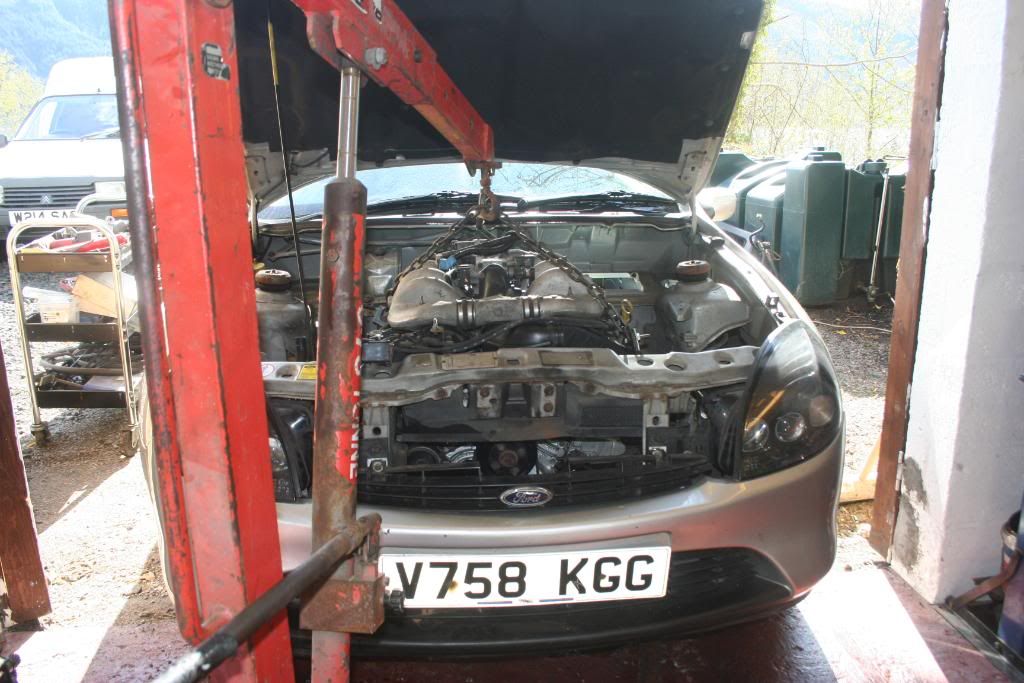 It's in the hole lol, cant get it low enuf yet cos the Pumas rack and crossmember is in the way but very encouraging, its got to go down another 4" - 5" which means the bonnet will shut easily. First worry out of the way
Wow, look at all that room down the sides of the engine.....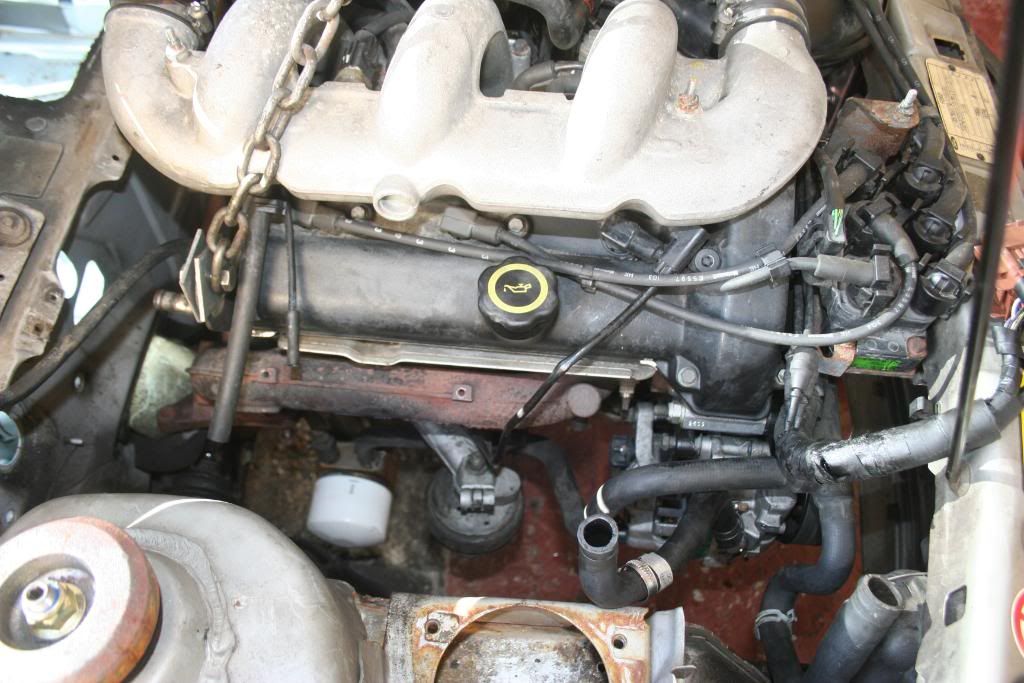 This will be an absolute doddle to fit a pair of turbos later on !! Second worry trashed
Length wise, the engine has got to go towards the bulkhead another 2"-3", but Puma rack / crossmember is stopping it atm, but never fear cos they've gotta be junked anyway, to cut the transmission tunnel in. Photo is not that good, but there is actually a 3" plus clearance at the back.....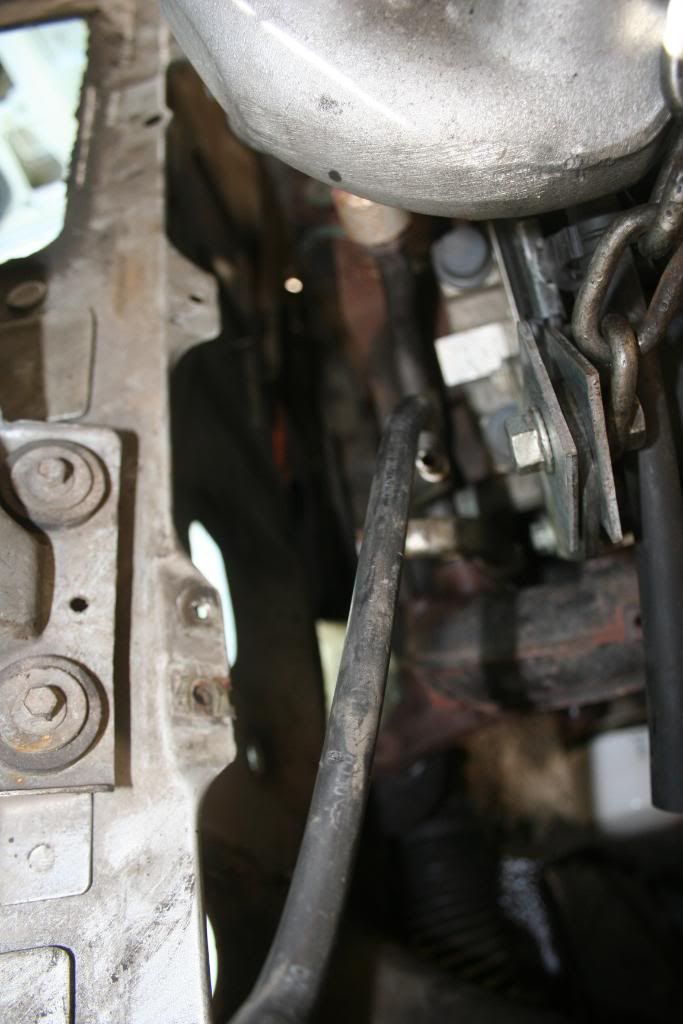 At the moment the front of the engine, EDIS coil pack and Pulleys just hits the bonnet slam panel, but remember it's gonna go 2"-3" further back.....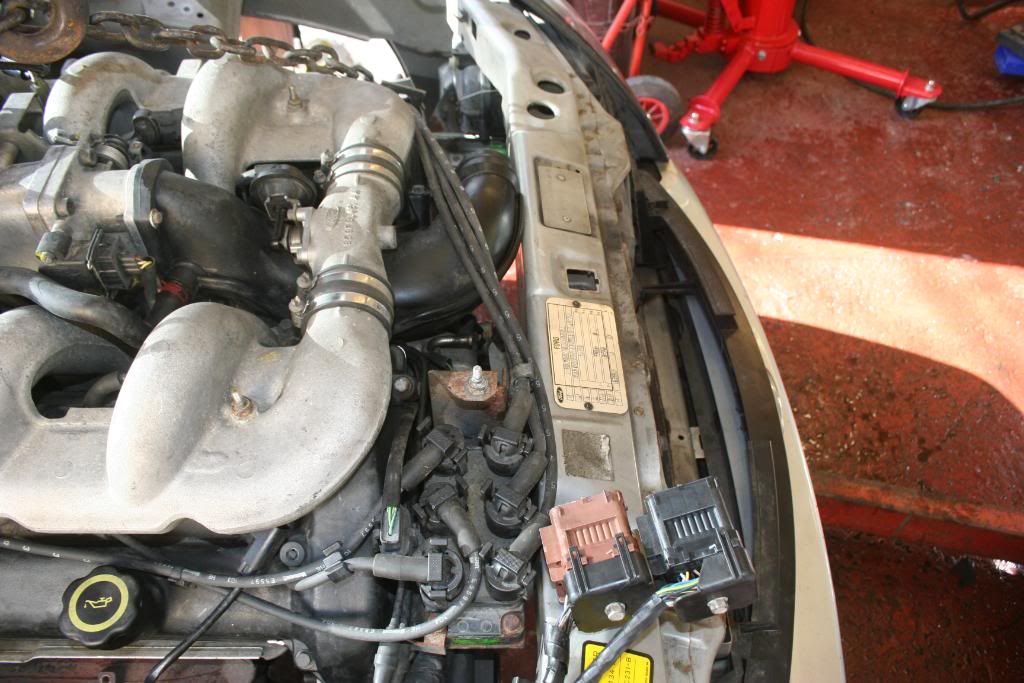 so the radiator should sit in the standard Puma location, 3rd worry gone
So whipped it back out and stored it in the corner for now.
All in all a very productive day.
Tommorrow, out with the Scorpio centre console, dash. and heater / AC unit. Then start the mammoth task of removing the Scorpio wiring loom and all modules, labelling everything in the process as per before !!
Thanks for looking,
Cheers Dave