Currently listed on eBay https://www.ebay.co....tm/325414808502 at £1,100. Location is Northumberland.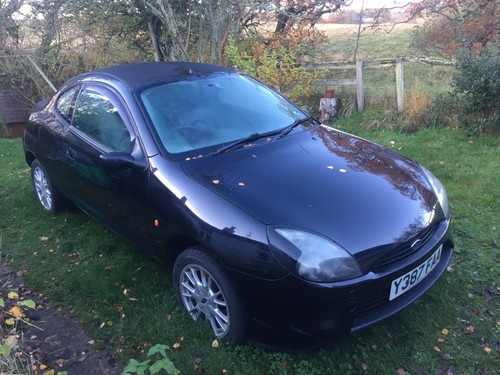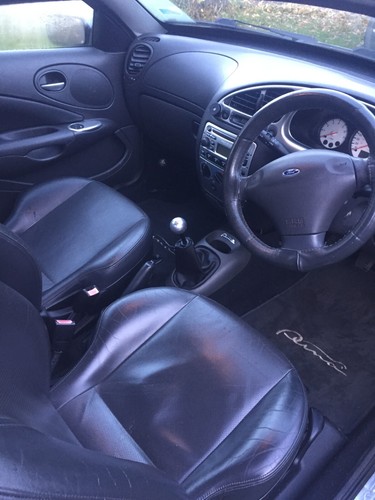 Sensible offers considered.
This is the BLACK special edition with full leather interior.
Runner with MOT. Expires 08 Dec 2022. I realise that people will think that I know its going to fail - hence the sale. All I can say is that's not the case. I don't know of any reason why it would as it's only done 500 miles since its 2021 MOT and only carried forward one advisory - Nearside Front Upper Shock absorbers has a slightly worn bush. The only issue since the MOT (that I am aware about) has been repaired by my local garage (a leaking fuel line). Happy to take anyone for a spin in it to put your mind at rest.
It had extensive welding to underside, sills and seat-belt mounts. I consider this a major selling point as it removes some of the anxiety from buying a used Puma.. It still has bits of rust but the structural stuff underneath has been recently fixed and wax-oiled.
There's plenty of smaller bits to do – mainly cosmetic.
The passenger side window doesn't work. I've had it checked and the motor works fine. It's not the switch either. I'd guess that it's a wiring issue but never tried to trace where.
The area around the sills (where the welding was done) needs painting. See penultimate photo.
The top of the rear tailgate would look better if re-lacquered (can provide lacquer) and needs a windscreen wiper grommet.
The driver's side wheel arch was fixed (with mesh and filler) years ago but I nudged a gatepost which has cracked the repair. See last photo.
The bodywork and paintwork (other than the above mentioned is fine) though has small rust spots, chips and scratches as you'd expect from a 21 ½ year old car.
Some of the interior trim is a tad loose. Just needs a few clips.
Condensation in light housings (winter only).
I think this would be a great DIY restoration project. With the structural welding done, I reckon it'd be worth the cosmetic restoration (i.e., the satisfying DIY work). Was hoping to do this myself but someone stole my nice alloy wheels, leaving me with just the original alloys on winter tyres. They're fine but don't look great.
Still has original head unit. A concealed adapter adds aux input and can be used for Bluetooth. Aircon still works fine. Has two wind deflectors which look great (though passenger one is currently not installed due to issue with window).
Happy to discuss and answer any questions or to arrange a visit.
Please note, I'm not a mechanic and can't give any guarantees.
It will be sold as seen. Collection only. Payment by bank transfer or cash.