Hey all.
Picked up a Thunder a couple of days ago, so thought I'd start a mini project thread up.
All started where all good ideas heppen - while having a good dump.
Browsing Autotrader, not looking for anything in particular and came across a Puma up the road.
Rang the bloke up while still curling one out, bobbed round once I'd put my pants back on and a deal was done. Even washed my hands before we shook on a deal too.
The car's a standard Moondust Thunder with all the usual features:
Leather in excellent nick,
AC that works,
Working heated screen,
Rusty arches...
A few pics: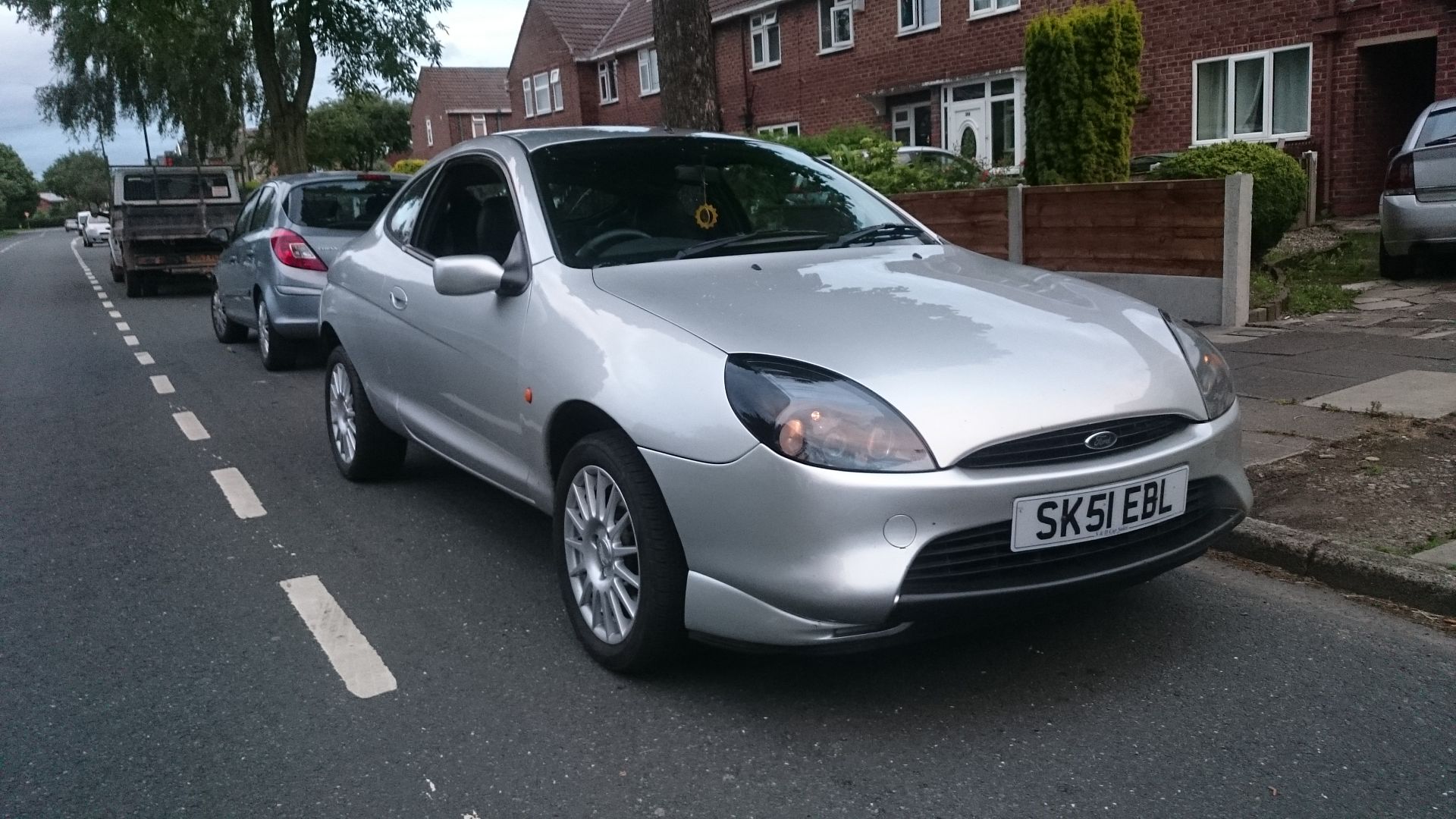 Interior: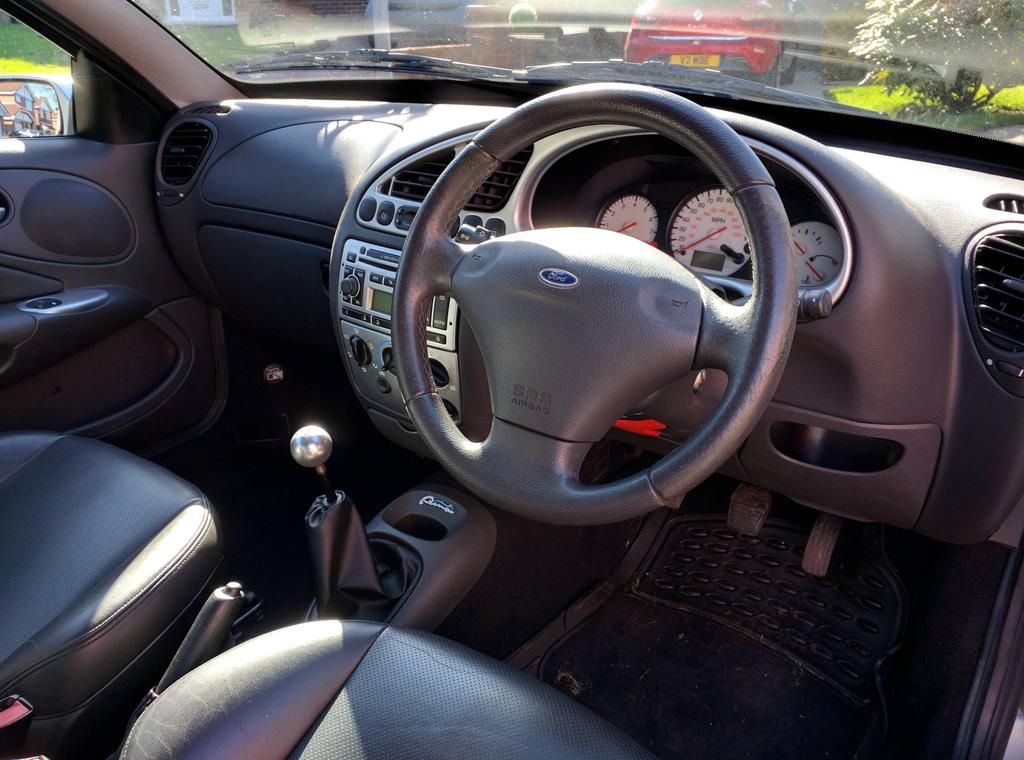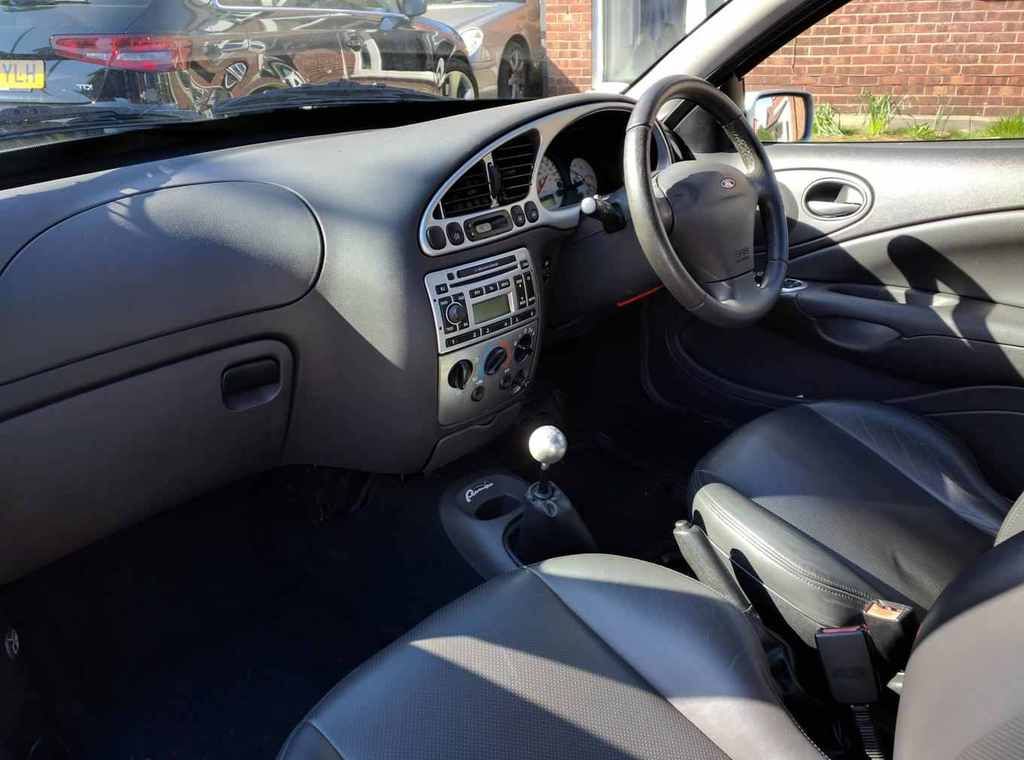 The name came from the fact that I pretty much bought it while sat on the porcelain express, and my first trip to a petrol station resulted in a cuddly toy in the form of the emoji for a pile of s**t sat on the parcel shelf: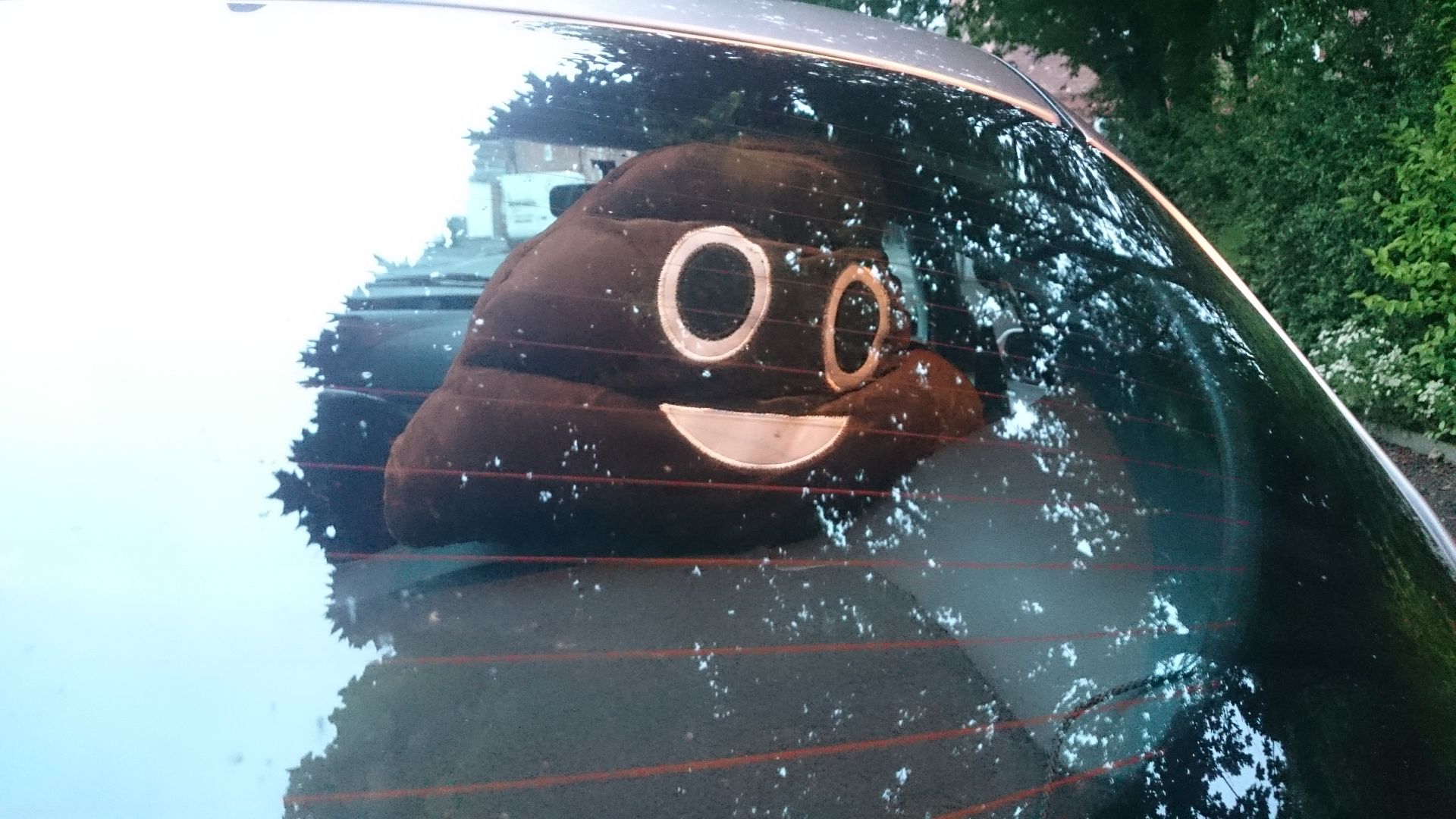 The shelf will no doubt break now
So, plans...
I've already posted in the newbie section, but it goes like this:
I'm going to be stripping my Capri back to a shell and doing a full nut, bolt and weld... Lots of weld... Rebuild, so the Puma should hopefully give me something to tinker with when I need a break from that.
I find that if you don't take a break from a big project every once in a while, you begin to resent it. Hence how my Capri's been sat untouched for 10 years.
Ideas so far for the Puma after doing a little research:
Slight lowering on some half decent springs, thinking maybe Apex?
300mm Focus/Mondeo front brake conversion, probably with the earlier master cylinder from what I've read.
Bigger wheels, thinking of the Mondeo/Escort GTi 5 spokes, or the wider Puma ones, but they're like hen's teeth I think.
Maybe poly bush the wishbones.
Stainless exhaust and 4-2-1 manifold if the budget will allow.
Remove the torque limiter.
Then hopefully have some fun in it and maybe get it on a track.
If I get into the track a bit heavier, I'll take the mods further and put it on a diet, but for now it seems a shame to strip everything out as it's really tidy inside.
Erm... That's about it for now.
Here's a pic of when it met my Capri earlier today: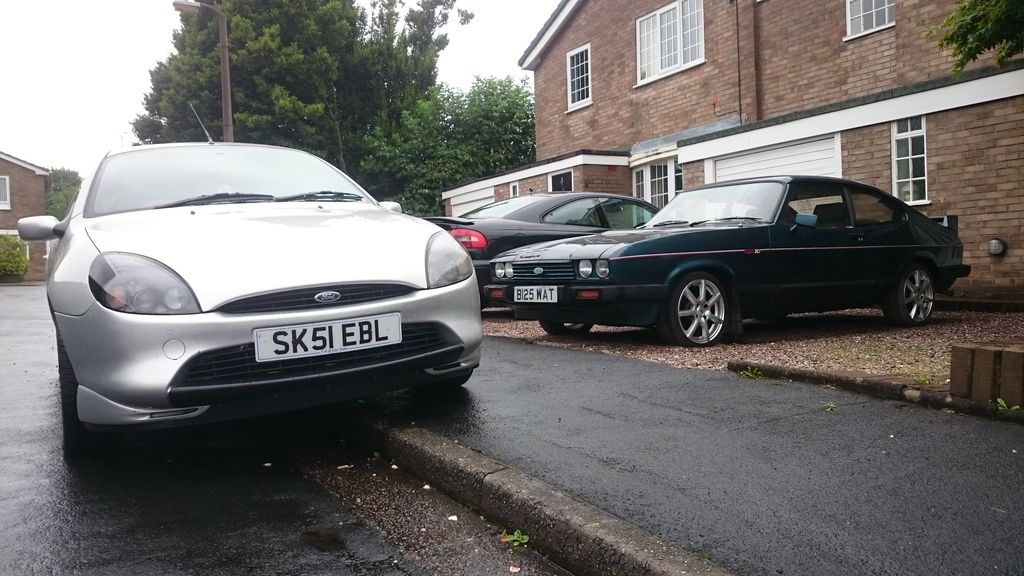 Any comments good or bad - knock yourselves out
Cheers,
Steve
This post has been edited by Doingitsideways: 16 July 2016 - 01:30 PM